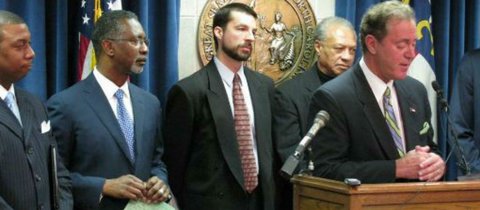 GOODALL CONSULTING
CORPORATION
Take Aprio, one of the premier CPA and consulting firms in the southeast with a dedicated charter school group of former LEA CFOs, add a "Lifetime Achievement Award" winning charter advocate, and you have the perfect team to partner with your school.
Financial Services & LINQ
LINQ services,UERS required; Payroll; Employee and Sub Reporting; Budgeting. Audit Facilitation; Insurance & Benefits; Accounts Receivable-LEAs; Accounts Payable; Sales Tx & Fuel Tax Refunds; Bank Reconciliations; Other Services upon request: Form 990 Preparation; Application for Exempt Status,LEA Billing & Local Funding Verification; Fundraising; Devel;opment of Financial Policies; Deve;lopment of Internal Controls; and Support for ACA Reporting.
New School Development
Board Design, Formation, and Development; Demographics Analysis & Local Planning; Mission, Vision, & Goals Collaboration; Stretegic Planning, New School Planning for Resources, SBE and Statutory Requirements, Timing, Cost, and "NO versus No Go" Decision; Charter Application and Assistance through Process; Mock Interviews; OCS Interview Participation, Assistance with RTO Planning Year; Facilities Procurement; and Principal & Staff Hiring.
School Operations & Public and Governmental Relations
PowerSchool Management or Processing; Design and/or Administration of Applications, Admissions, and Lotteries; Develop Operating Policies; Board of Directors Support including Minutes and Board Meeting administration; Substitute Chairing of Board Meetings; Bylaws enhancements & Board Recruitment; Strategic Planning; Facilities Procurement, Planning, & Management; Planning & Implementation of Support Organizations, Foundation, PTO, etc.; Transportation; Meals, Enrollment & Growth; Marketing; Health & Safety.
Public & Government Relations: Plan Community Outreach to Generate Favorable Opinion and Support; Development Processes and Gaining & Maintaining Support of the Local Legislative Delegation, Parents, Principal & Staff; Board of Directors members, and others; Plan and Manage Media Campaigns& Develop Positive Media Relations; Assistance with of Direct Help Requiring Comntact with any of the Stakeholders.